2016Jiangxi Open Donations to Disaster Relief
Hits:
Release Time:2016-08-06 13:02:00
In June 2016, several areas in Jiangxi province were in devastating flood due to the heavy rains. The Jiangxi Province Red Cross and Tennis Center of Jiangxi Sports Bureau were developing a donation activity to those areas, named "Connecting love with tennis, Relieving the disaster together". Many players of the Jiangxi Open participated the donation on August 4 in Nanchang International Sports Center.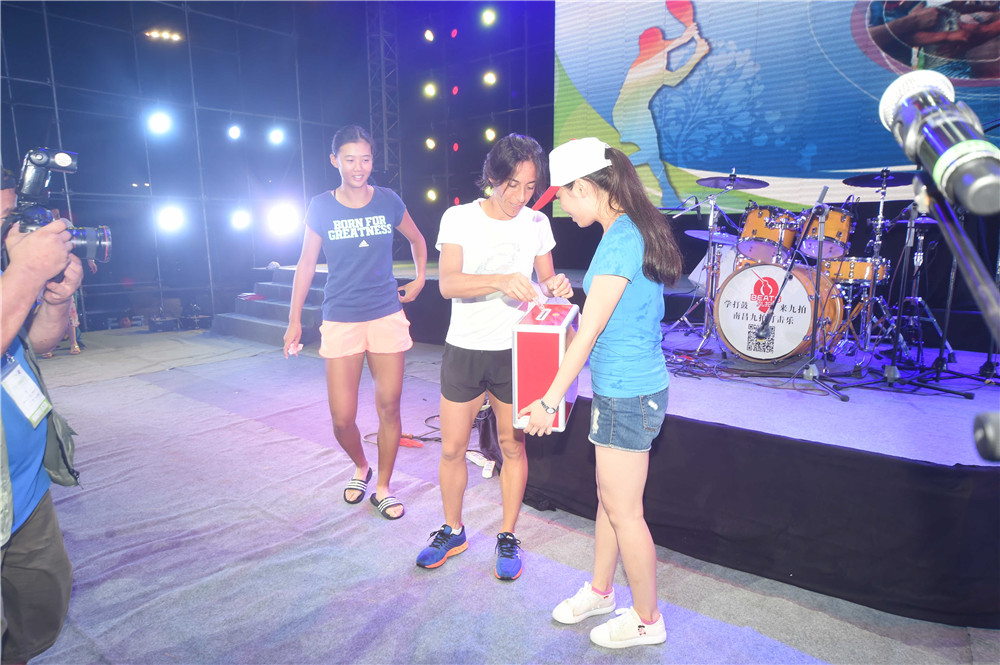 Leading by the host and the applauses from spectators, the well-known Italian Francesca Schiavone and quarter-finalist Liu Fangzhou were invited to the activity. Both players donate money to demonstrate their caring for the disaster areas. A total of 16 enterprises throughout the country showed their warm support to the disaster area and refugees in Jiangxi. The activity collected a total of 1.59383 million yuans (RMB), with 0.97483 million yuans in cash, and 619 thousands yuans in goods and materials.
With the leading by those two players, citizens of Nanchang who joined the in-venue tennis carnivals were also responding to show their support for their compatriot. The organizer provided benefits for those donors, and any donation that is more than 10 RMB will receive a sports drink as an appreciation.