Opening Ceremony of the First Jiangxi Provincial N...
Hits:
Release Time:2018-05-02 13:47:00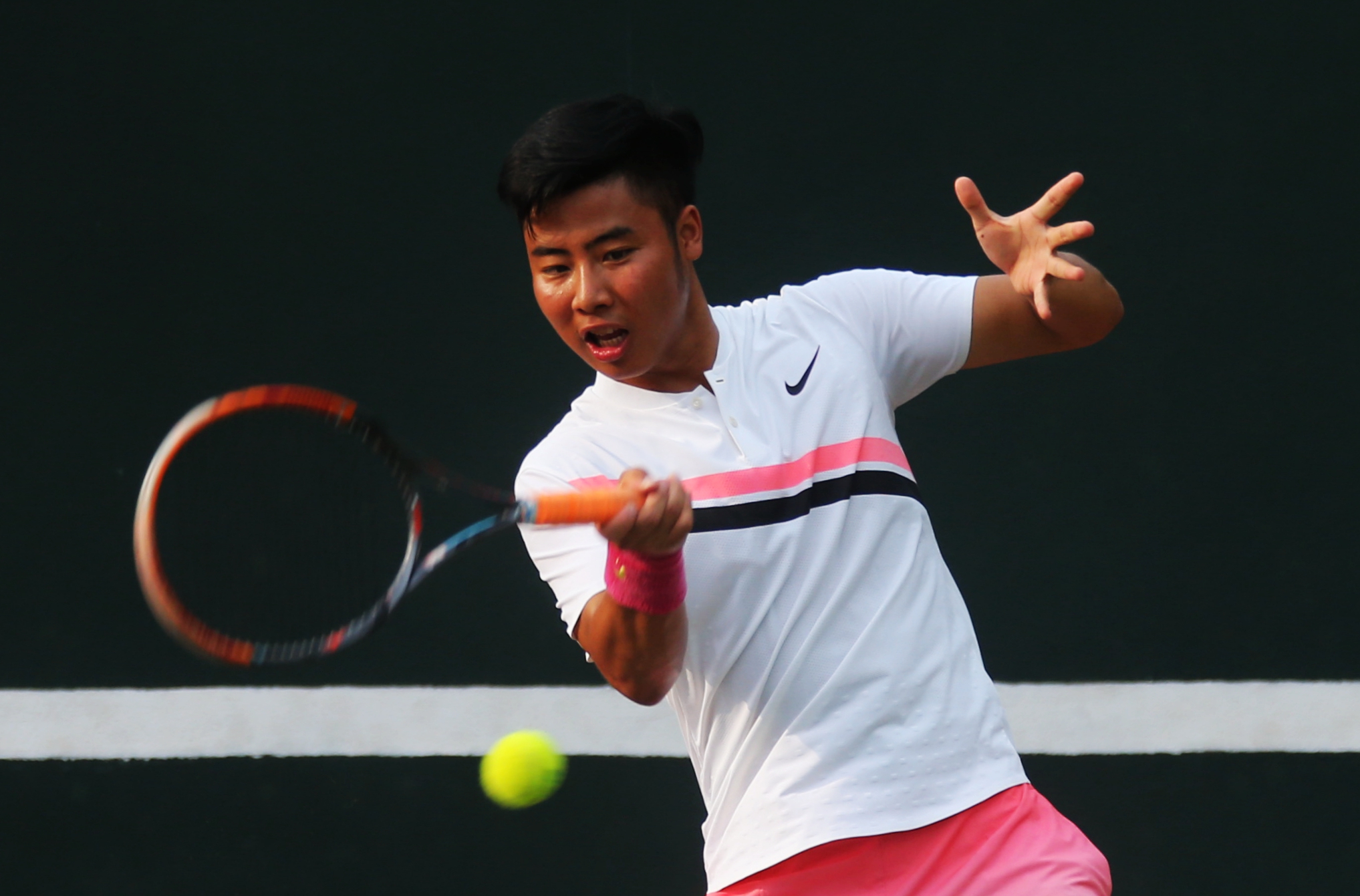 Opening Ceremony of the First Jiangxi Provincial National Tennis Points Grand Prix 2018
On the morning of April 21st, the 2018 Jiangxi Provincial Tennis Grand Prix Spring Tournament, organized by Jiangxi Tennis Sports Management Center and jointly organized by Jiangxi Sports Development Co., Ltd. and Jiangxi Normal University, kicked off at the Yaohu Campus of Jiangxi Normal University. As the first National Tennis Points Grand Prix in our province, it attracted 70 tennis enthusiasts from various age groups from various cities across the province to participate.

The competition kicked off with the kickoff of the guests on site, and the reporter noticed that not only young college students but also middle-aged and young players were among the contestants. As the first National Tennis Points Grand Prix in our province, this series will be divided into four seasons of "spring, summer, autumn, and winter" throughout the year. At the end of the year, the annual finals will be held based on accumulated points. The spring competition held on that day is expected to complete over 140 matches within one day. At the same time, as a peripheral event of the Jiangxi Open, players who rank high in total points before the start of the Jiang Tennis tournament will have the opportunity to participate in the Jiang Tennis competition, and even directly enter the field to pick the edge for players and have close contact with international players.

Our competition this time is one of the WTA Jiangxi Open tennis series events, with the aim of promoting the Jiangxi Open tennis tournament to the whole province and even the whole country, and creating a tennis atmosphere for everyone to participate in. This competition is not divided into age and gender, but only based on the level of competition. The competition adopts a group round robin and a single elimination competition system, and the number of participants is limited to avoid the long waiting time and embarrassment of one round of swimming for players. In addition, the competition We have also set up sub tournaments in other cities, where players can participate nearby, so as to truly achieve the ultimate goal of universal participation. In addition, the rewards for the competition are also very generous, with a total reward of over 120000 yuan and a prize of 10000 yuan for the highest level singles champion in the annual finals The person in charge of the event, Ye Chen, told reporters.